FRESH CAPE COD LOBSTERS BY JON TOLLEY
FRESH CAPE COD LOBSTERS BY JON TOLLEY IS A DRIVE THRU DAILY CAUGHT FRESH LOBSTER BUISINESS. ENTER MY DRIVEWAY ON 23 IROQUOIS BOULEVARD WEST YARMOUTH AND EXIT ON NAVAJO ROAD.
SELLING HOURS 4:00-6:00 THURSDAY- SUNDAY
YOU DON'T HAVE TO LEAVE YOUR VEHICHLE.
WE ARE NOT A FISH MARKET ON CAPE COD.
LOBSTERS FOR SALE THURS & SUN ONLY THIS WEEK 10/6 & 10/09 I AM GOING TO A WEDDING 4:00-6:00 I AM FINALLY CATCHING A GOOD AMOUNT OF LOBSTERS SHOW MY BUSINESS CARD AND GET ANY SIZE LOBSTER FOR $9.99 PER POUND IF YOU DON'T HAVE A CARD I WILL GIVE YOU ONE. I HAVE MOSTLY SELECT LOBSTERS 1.40-2.00 POUNDS
FRESH LOCAL DAY BOAT LOBSTERS FOR SALE FROM THE PRISTINE WATERS OF CAPE COD BAY YOU CAN ALSO

(

GO TO FACEBOOK JON TOLLEY FISHERMAN)

--

(FACEBOOK CAPE COD LOBSTERS FOR SALE)

--

( FACEBOOK FRESH CAPE COD LOBSTERS BY JON TOLLEY)

TO SEE SELLING DAYS AND HOURS

HOURS 4:00-6:00 TUESDAY-SUNDAY WHILE SUPPLIES LAST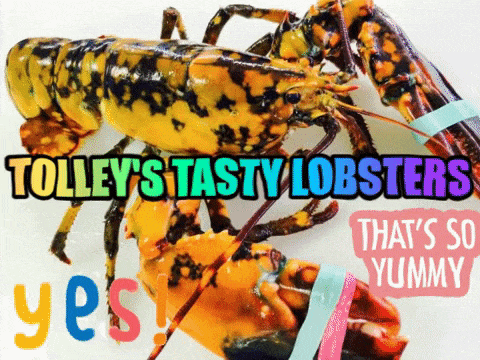 WELCOME TO FRESH CAPE COD LOBSTERS BY JON TOLLEY
CAPTAIN JON TOLLEY IS A THIRD GENERATION FISHERMAN. HE HAS CAUGHT MILLIONS OF POUNDS OF FISH AND LOBSTERS IN CAPE COD WATERS
WHY CAPE COD BAY LOBSTERS FROM CAPTAIN JON?????

These fresh Cape Cod lobsters are caught daily and you can't get any lobsters fresher then that. The difference between my fresh lobsters and the ones you get from the grocery store or fish market is you don't know how long they have been in a holding tank. Most of lobsters on Cape Cod come from Maine or Canada. They are stored in lobster pounds. (A lobster pound is a circular or rectangular holding area which lobsters are kept alive while pending sale.) The lobsters can be in these pounds for weeks or months waiting to be sold. They definitely are not fresh. There can be up to 750,000 lbs of lobster in one single pound in Canada. These lobsters are sarving to death. They have little meat in them. A 2 pound lobster can have a 1/4 of the meat it should have in it. Beware when you see low priced lobsters in the supermarket. They probably are soft shell lobsters from pounds. Canada and Maine keep the good lobsters for themselves and sell the junk ones to us. That's why my Cape Cod Bay lobsters taste better.

Go to Facebook Jon Tolley Fisherman

and read what my customers have to say about the outstanding flavor of locally caught fresh lobsters.
IN MEMORY OF MY FATHER CAPTIAN FRED TOLLEY WHO PAST AWAY MAY 22 2021
MY FATHER STARTED LOBSTERING WHEN HE WAS 10 YEARS OLD BY HIMSELF. THEY HAD NOT EVEN INVENTED THE OUT BOARD MOTOR. HE HAD TO ROW OUT TO THE LOBSTER TRAPS TO HAUL THEM. IN THE 1930'S WHEN HE WAS ONLY 6. HE WENT STRIPED BASS FISHING BY HIMSELF AT THE BASS HOLE IN YARMOUTHPORT. HE DUG STEAMERS AND SOLD THEM FOR 10 CENTS PER POUND. HE USED HIS CLAM RAKE TO DIG SEA WORMS AND SOLD THEM FOR 5 CENTS PER DOZEN. HE WENT COD FISHING OUT OF THE CHATHAM FISH PIER. THEY USED A 5 CENT BICYCLE COMPASS FOR NAVAGATION.
HE HAD HIS PILOTS LICENSE WHEN HE WAS 12 YEARS OLD. HE USE TO FLY THE PLANE UNDER THE TELEPHONE LINES. HE WOULD LAND THE PLANE OUT ON THE FLATS IN THE BASS HOLE. HE WAS A DARE DEVIL. HE DID A NOSE DIVE OVER THE FAMILY HOUSE AND THE PLANE DID NOT COME OUT OF THE SPIN UNTIL HE WAS 100 FT OVER IT. COKE A COLA WAS 3 CENTS A BOTTLE AND HAD COCAINE IN IT 5 GALLONS OF GAS WAS $ 1.00 PENNY CANDY WAS AS MUCH CANDY YOU COULD HOLD IN YOU HAND FOR 1 PENNY. LOBSTERS WERE 25 CENTS PER POUND
THIS IS APICTURE OF THE BOARDWALK AT THE BASS HOLE WHERE FRED GREW UP AS CHILD AND YOUNG MAN